Golden Locksmith Services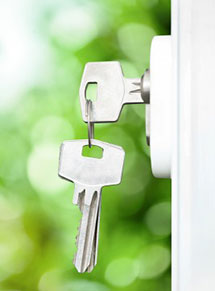 When you need locksmith and security services in Golden, we are here for you at Colorado Security Products & Locksmith Services (CSP). In fact, we take pride in knowing that we have helped many residents in the area feel safer and more secure in their own homes and businesses. We pride ourselves on the fact that so many people sleep easier because of the services and systems that we provide for them.
Many people in the Golden area have used our emergency locksmith services and can attest to the fact that we work hard to solve your lock problems quickly. We understand that lock and security problems don't just happen when it's convenient. In fact, they can happen anytime. That's why we keep a locksmith available at all times. Give us a call 24 hours a day, 7 days a week, and we will be here. Yes, that includes evenings, weekends, and even holidays. When you are locked out of your car or your security system goes haywire, we want to be there to help you out.
Security Systems & Access Control
In addition to our Golden locksmith services, we build security systems in the area, too. Whether you want to keep your family safe at night, safeguard valuables, or control who has access to different locations at your business, we can help you select the system components that will allow you to breathe easy again. We'll also install those components and make sure you know how to use them before we leave, so you won't have to worry about anything going wrong there.
Do you need to restrict access to certain rooms or locations for your business? We can help you find the access control solution that will work for you. Whether that's a control panel with a keypad or a place to slide ID badges or a door with a retinal scanner, we'll help you make sure that only authorized people get into and out of restricted areas.
Do you want to monitor your home or business while you're away or to keep an eye on all areas from a central location? We can help you find the best security camera or cameras for your needs. We'll make sure that you get the most coverage possible per camera, and then we'll get your cameras installed and working perfectly. We'll show you how to watch and record before we go, so you can use them as they were meant to be used.
Maybe you just want to be notified if anyone breaks into your home or business when you're away. We'll help you find the security system and company that is right for you. Once everything is installed, we'll show you how to set your password and activate or deactivate the system. That way, you're always in charge of your own security.
Whether you need a locksmith or other security services in Golden, we would love to have the opportunity to get to know you and that community better. Call us today to schedule your appointment!