What Are the Benefits of Day/Night Security Cameras?
When you need to keep an eye on your home, business or property, security cameras are the best way to get the job done. Both color and black and white systems have their benefits and drawbacks, and choosing the option that is best suited to your needs is sometimes a challenge. If you are looking for a security camera that provides 24-hour protection, you may want to consider investing in a day/night model. Day/night security cameras provide clear images both during the day and in the dead of night. Let's take a closer look at some of the other benefits.
Benefits of Day/Night Security Cameras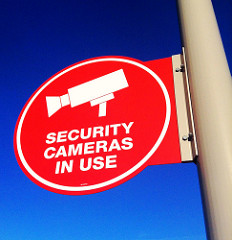 Excellent Image Quality
One of the primary benefits of day/night security cameras is that they provide exceptional image quality both during the day and at night. Unlike other options which only work well during the day, they are capable of also capturing high-quality video footage in complete darkness.
Versatility
During the day, day/night cameras function as color cameras. A sensor inside the device automatically detects when darkness falls and switches the camera over to night vision mode. This turns on the camera's built-in infrared LEDs. Depending on which model you choose, the night time image may be black and white or have a greenish tint. The infrared LEDs are invisible to the naked eye unless looking directly at the camera. This allows you to capture activity without most people knowing they are on camera.
Various Sizes and Shapes
Day/night cameras come in a wide variety of shapes and sizes, so you can find just about any style you need. From bullets and domes to standard fixed models, the options are plentiful. There are even tiny board cameras for those situations in which maximum discretion is required.
Electronic Color Adjustment
Thanks to the mechanical cut filter found inside day/night cameras, they perform electronic color adjustment. This allows these cameras to capture pictures and videos with the right contrast at any time of day or night.
Security Cameras in Denver
If you are in the market for new security cameras in Denver, check out Colorado Security Products. We offer a complete range of day/night cameras and other security camera models that are perfectly suited for home and business security applications. Contact us today to learn more. You can reach us online or by calling 303-756-1000.