Signs You Need to Upgrade Your Security System
Having a home security system is a great step toward ensuring the safety of your home and family, but if your isn't up-to-date, it may not be helping as much as it could. Security technology is improving daily, and while it's not necessary to take advantage of every upgrade that comes around, there are certain newer features that are definitely worth having.
Here are a few signs that you need to upgrade your security system.
4 Signs You Need a Security System Upgrade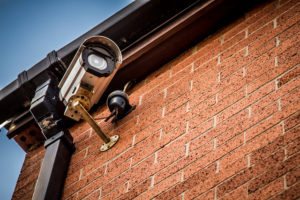 You don't have security cameras. Whether you have an older system or you initially declined upgrades like security cameras, you should consider adding some. Security cameras can be installed both inside your home and outside around your property, and they're the best way to help the police identify burglars.Some security cameras and systems even allow you to check in on your home and family from anywhere at any time, making them ideal for making sure your kids or pets are safe when they're home alone.
Your fire alarms aren't monitored. Fire alarms and smoke detectors throughout your home are great, but if they aren't monitored, they won't do much good if you aren't home to call for help. With monitored fire alarms, a signal will automatically be sent to a station near your home immediately if a fire is detected.
You don't have environmental sensors. Water leaks and carbon monoxide can be just as devastating as fire and home intruders. Make sure your security system includes flood detectors to alert you of water leaks and carbon monoxide detectors to let you know about poisonous gas inside your home. You may also want to invest in heat detectors that raise the alarm when a drastic increase in temperature is detected.
You don't get text or email notifications. Today's security systems are more high-tech and well-connected than ever before. If you aren't taking advantage of advanced features like notifications sent to your email or phone, it's time for an upgrade.
When you're ready to upgrade your security system in the Denver area, contact the security pros right here at Colorado Security Products. We're here to help with all your security system upgrade needs, and we can help you choose all the right bells and whistles for your home! Call 303-756-1000 today for more information.